Bio
The Velvet Hammer Band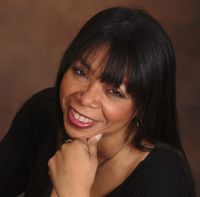 Lynne Simone - Lead Vocals
Lynne comes from a family of singers and songwriters, her early influences are broad and range from the Eagles, Fleetwood Mac, Blondie, Linda Ronstadt and The Pretenders to jazz/blues greats like Billie Holliday, Etta James, Lena Horne and standards of the Burt Bacharach/Dionne Warwick duo.
Lynne is an Herb Alpert award winner and after studying music at USC she settled down to raise a family, but has never forgotten her first love and has been a featured church and jazz singer at numerous events in the Bay Area and has sung in numerous bands and events in the So Cal Area.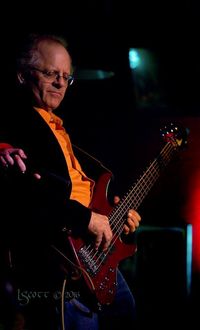 Jerry Williams - Bass and Vocals
Jerry's first bass was a High School graduation gift from his parents and he hasn't been the same since.  From frat parties at Northridge, bar bands in Redding Pa, to corporate gigs in San Francisco, he always looks to grind out that perfect blend of bass that rattles your feet while mixing in sweet melodic overtones.
While Jerry listens to most any genre of music, it's the progressive rock that spans nearly 4 decades from Yes to Dream Theater that keeps him on the hunt for tone influenced by his heroes Geddy Lee, Colin Edwin, Chris Squire, and Dave Meros.  Look for his foundational tone now with Velvet Hammer.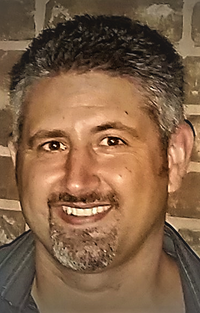 Chris Goulart - Guitar and Backing Vocals
Chris has been playing music for over 20 years and comes from a family with a strong musical background.
His early influences include Santana, Jimi Hendrix and Metallica, among others.  He has played in various Bay Area cover and original bands spanning multiple musical genres and a wide variety of venues and events.  Chris plays a Parker Fly through a Mesa Boogie amp.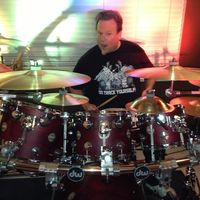 Billy Vance - Drums
After hearing a performances by Gene Krupa, David Garibaldi & John Bonham Billy knew that he wanted to play drums and after saving for his first kit he started on the long road of developing his talent, after playing a few show with his first band he was invited to play at a Church where he was able to hone skills and discover the discipline necessary to support a variety of styles of music in the same setting.
Working with some of the biggest artist in the business Billy is always ready to put on a great show. His performance stylings are a reflection of growing up in the Oakland / San Francisco Bay Area Music scene. Influenced by some of the best Rhythm and Blues, Rock, Soul, Funk, Jazz and Metal drummers of our time.
Billy lays down a groove that will keep you dancing.